ARE YOU LOOKING FOR A SIMPLE GOWN?
"Simple" Has Become The
New Standard...
In the past 8-6 years, I been to quite a number of wedding events from friends, relatives, parent's friends, cousins and etc.
One thing I realise was the gowns that worn by these brides were pretty much the same to each other.
Don't get me wrong! A classic strapless ball gown with long train was the most "DEMAND" style back then...
But sadly, it is dying...
Now, the new wedding era for Millennial has arrived!
You see, Modern, Simplistic, Unique and Comfortable has become the new requisites for the unconventional Bride like you especially during this covid time.
If you are getting married now, chances are you probably one of the Millennial group.
And as a Millennial, you want something more easy going, no restrain, and it's convenient especially in your wedding.
You want a gown that speaks your language and resonate the most out of you.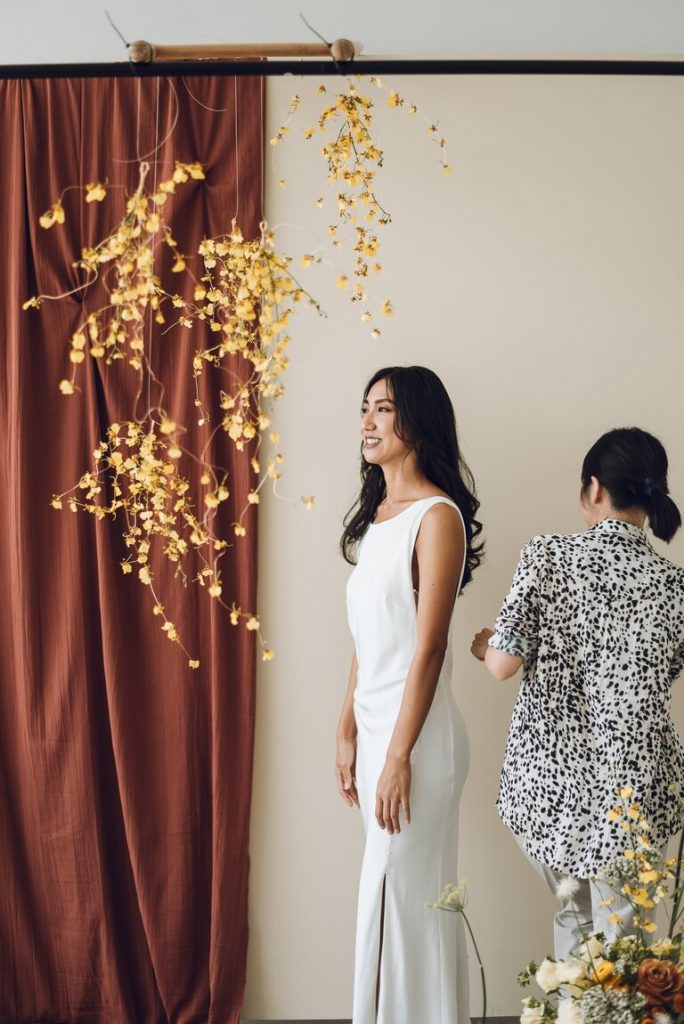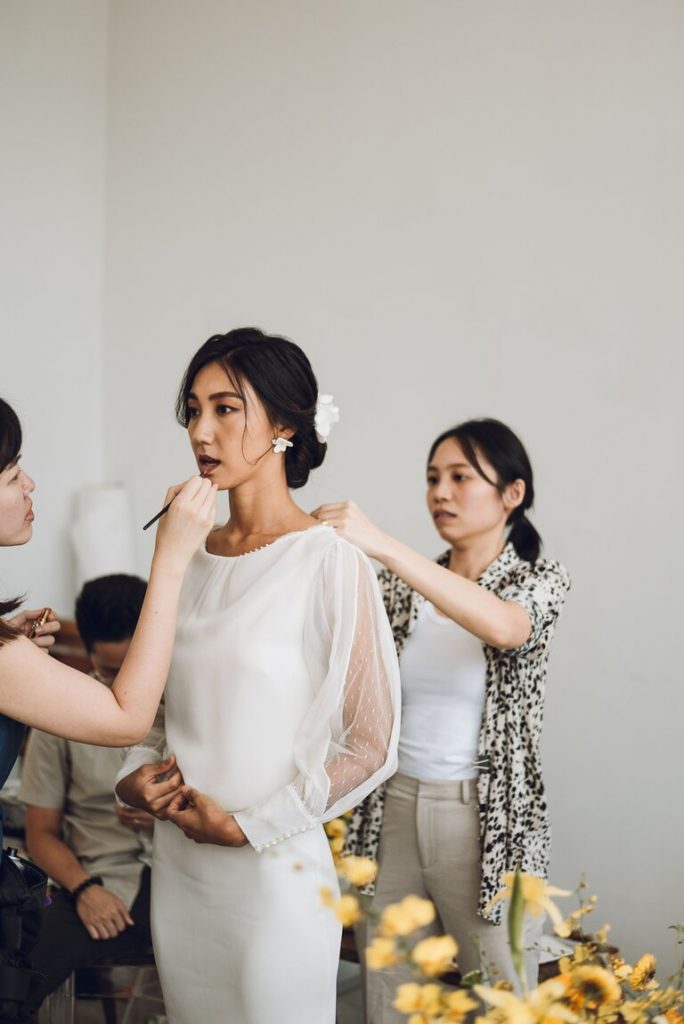 But where you can find it?
Well, I know your struggle…
You see there are so many wedding boutiques around Malaysia, and there are thousands of dresses offering for you…
But it just doesn't have the one "Simple Wedding Gown" that fits into your criteria.
So, what's the solution?
Since there is no option out there, let me provide one for you!
In order to look for an alternative, I started to research and study on wedding gowns OUTSIDE of Malaysia…
What I realized was there are actually More Designers  than I can ever imagine of!
Not only the big names like Oscar De La Renta, Berta, Vera Wang, Monique Lhuilier, Pronovios, etc.
There are tons of the individual Designers around the GLOBE which are doing as good as the Big Names in the wedding market.
Even the small individual designer, lesser known globally…
Maybe only their own country, their design and craftsmanship has already blown my mind.
They are extremely incredible!
And among those big and small designers, I decided to go for Australia Designer brands as a starting point.
Because Australia Designers are on FIRE right now, and it is…
Nowhere To Be Found In The Whole Malaysia?
Frankly speaking, they are

NOT EASILY AVAILABLE!…

even in Singapore!


Australian designs are more towards fashion forward, cutting edge, and effortless.


And the designs are basically inspired by their laid-back lifestyles.




Cool bride like you, likes the adventure of seeking out your dream dress.


You're looking for something your friends have not worn, something less traditional, as statement piece for your special day.
And that is the main reason why I decided to go for the Australian Relax, Chill and Effortless designs.
And now, Onewedd is The Only Rare Bird in Malaysia that provides a range of Australian Designer Styles wedding gown for you!
All gowns are available for Rent and Made To Order!


Isn't it insane? You get to Rent the Designer Gowns from Australia!




What?!


So, Go ahead and click the on button below to book an appointment for try out! 


WARNING: YOU WILL FALL IN LOVE WITH ALL THE DRESSES!
See What Our Brides Said About Us...
Thank you Faye for the top notch service! highly recommend Onewedd if you are looking for modern elegant wedding dresses. I have searched for wedding dresses from a few places and Onewedd is the only boutique I found that fits my criteria of my morning wedding dress - something simple yet eyebomb! Thank you Onewedd for giving me a extraordinary wedding day.
Yin San Lai
Their gowns are so special also unique, because I'm quite a picky person also I want to wear jumpsuit for my wedding which I can't find lots place have this, but in onewedd I found my perfect wedding jumpsuit!!! This jumpsuit so unique also pretty! I was so happy I can wear it on my special day!🥰 If you are looking more special also different and pretty gowns, onewedd will be your choose! Highly recommend it!!
Nikki Wu
Their gowns are so beautiful and elegant. And I love the designs of their gowns, as they all are unique 🤩 The most important is they provide excellent services, with Faye's assistance. She's helpful and friendly~ 😊 You should pay a visit if you're looking for a pretty gown with special design ❤️
Alycia See
Love love love all their dresses! Simple yet elegant seems to be their mantra and it is reflective of the dresses they offer. Ben and Faye was awesome, and was pivotal to wonderful experience of wedding gown shopping. Thanks again for everything 😁
Mayne Lee
Highly recommend Onewedd if you're looking for simple yet elegant wedding dress. Professional and personable service from Faye as she understands what the bride needs.
Ming Lee
Service is good and very welcoming warm friendly couple. Their dresses overall is light, modern, elegant and not too exposed. I'm really tempted to have all of their dresses. Don't worry if you have no idea how to match with dresses. Faye pays so much attention to assist me in getting a pair of earrings to match with the dress and I love the outcome so much. Besides, they have a tailor standby during the fitting to make sure you get perfect alteration.
Lum Si Jat
Is this a custom made wedding dress? We seldom see design like this". Most asked question on my big day. Been seeking for wedding dress from few bridal houses but none of them were love at first sight like Onewedd do. This piece by Cathleen Jia come with a hint of vintage yet easy to carry regardless of your body shape. Also, I was extremely in love with the long veil that go along with the dress. A big shout out to Faye and Zhi Kian too for being so patience with me during my fitting session.
Xiu Wei
Even though Saam and I have opted for a simple wedding, we would still want to resource the available to embellish every details on our big day. Remember, simple doesn't mean easy. It means to narrow down your possessions to only the things you love. We both prefer a clean bridal look. And I personally prefer a gown that is more relaxed and comfortable so I can have a "hassle-free" but intimate wedding which I fully enjoyed. If you are also a minimalist bride, OneWedd is definitely a must-visit or at least near the top of your visit list. You'll adore these gowns - clean lines, subtle details with minimal add-ons. I believe their wedding gowns will also stand the test of time. For ROM I'm wearing River + June; also Cove top + Rio skirt for Chinese tea ceremony and the experience was simply amazing. Thanks OneWedd 🙂
Lu Yi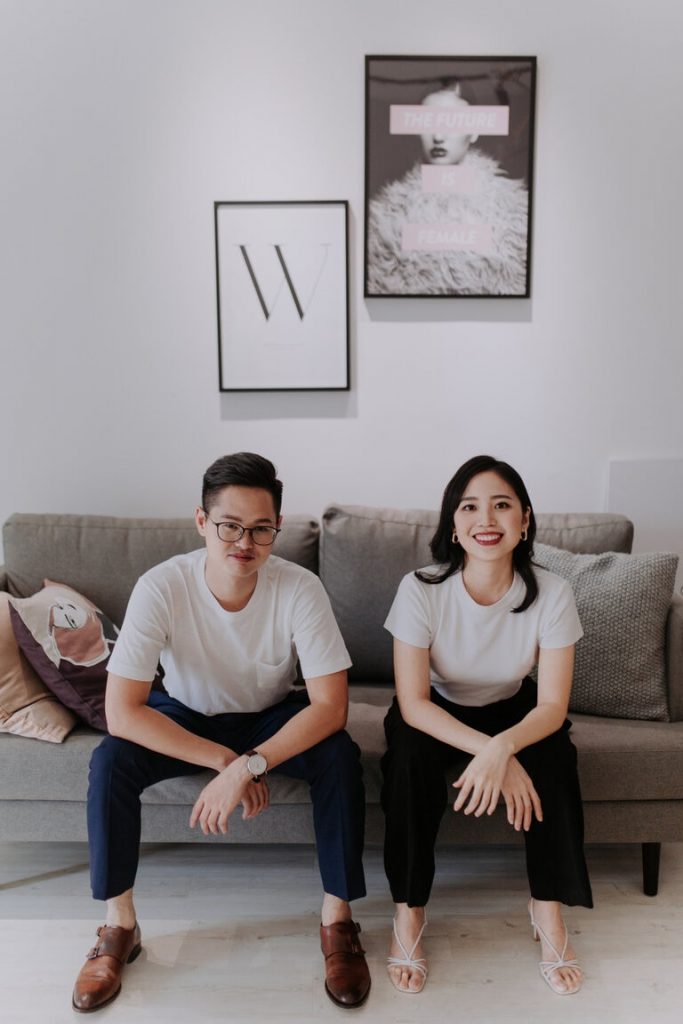 A Word For You,
Gorgeous...
From The Founders Of Onewedd 
KL Malaysia
We always believe in "Less Is More". A great explanation by Hans Hoffman "To eliminate the unnecessary so that the necessary may speaks"
Same applies to your gown.
Many brides tried too hard on themselves, trying to be someone else and ended up being nobody.
And this is what we always tell them:
"The Less You Mimic, The More Authentic You"
So gorgeous, our words to you: 

Secure Your Appointment Now!
P.S. Remember you deserve a better wedding gown that resonate the most out of you. And you will be in a complete One-On-One Private Try-Out Session with a Free Private Consultation. In the Private Consultation, feel free to ask us any questions in your mind. P.P.S. You will be amazed by the designs and selections that we carry.