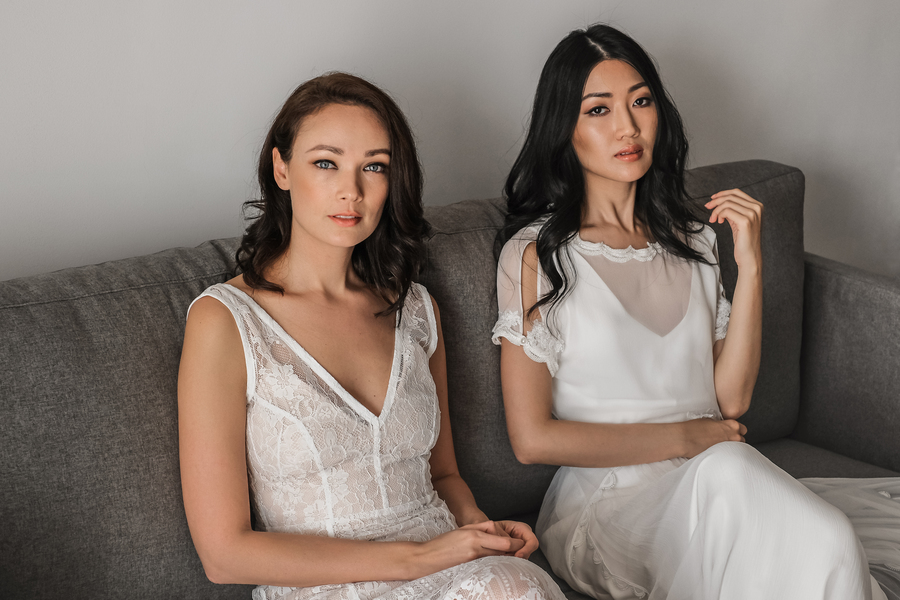 We get a lot of questions from our brides ever since we launched our service. The term " Bridal Styling" is relatively new to many brides. They often confused by the difference of a bridal stylist and a wedding planner/event planner. With this article, we will explain what exactly is a bridal stylist and the difference compared to a wedding planner and WHY do you need a professional bridal stylist for your wedding.

What is Wedding Planner and Bridal Stylist?

Wedding planner help couples to plan their wedding day and ensure that everything runs smoothly. Their responsibilities include establishing a planning timeline and working with the bride and groom to choose everything from attire, to ceremony and reception venues, music, and food. By being said, the wedding planner covers the overall wedding events and planning while bridal stylist covers ONLY your overall personal outlook.

In general, a bridal stylist works with brides to brings up the complete bridal attire look with suitable adornment that brings the bride's vision of herself to life. By using the skill, experience and our eye of design to match your theme with the common thread that has emerged from your choices of pictures (mood board & ideas) and infuse it with your styles as a couple.

We understand that looking for a perfect dress for lifetime event can be very daunting and here we are to assist and make sure you make the right decisions on your vision. Usually, we will take the approach by getting to know more about your personality, understand your personal style and your overall wedding vision and from there we will guide you to the right path.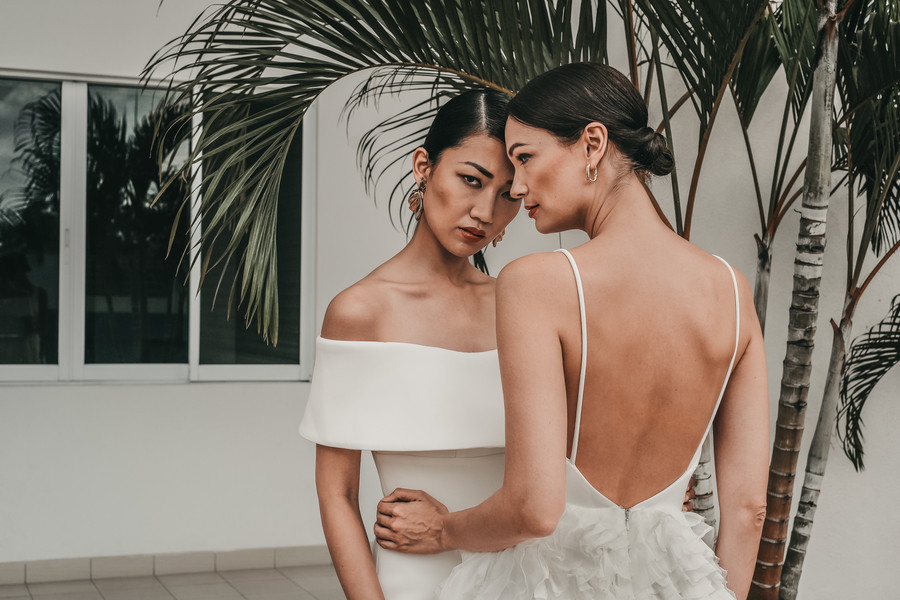 5 Reasons Why Bridal Stylist Can Be Your Best Investment
1. Time-Saving

Planing a wedding requires far more brain juices than you thought. It can be a heavy lifting task for those brides who doesn't know how and where to begin with. Imagine that if you are working 5 to 6 days per week and you only have 1 day spare to hunt for the one of the most important elements of your wedding and yet there are still so many other things to be done. How would that look like to you?

With the help of a bridal stylist, we will be able to help you solve this problem by searching and finding the perfect dress FOR you. Instead of stretching out your time and being stressful on your researches and resources, we will do the heavy lifting for you by connecting your desired styles to the available designs that suit you best not only from the local designers but also designers from around the globe.

Besides that, we will also share our knowledge and profession to you on how and why you should and should not do when it comes to styling both bride and groom to create the best version of you as a couple. Would you think you can save a lot more time if your wedding attire being solved earlier? Time is always the most crucial thing in terms of planning and organising a wedding.
2. Matching with Accessories

Choosing the right and proper accessories to enhance your final look are crucial, but often time brides tend to overlook it and thought it was not necessary for their overall look. Imagine that if you are wearing a classic princess ball gown with a giant earring and an exaggerated necklace while walking down the aisle, how would you feel about that? Don't you think you are just like an over decorated cake?

A bridal stylist will ensure and look into the elements of the dress and accessories and make sure they go well together on you. Accessories ranging from shoe, belt, necklace, bracelet, earrings, hair accessories, veil, etc are playing an important role on your overall presentation. By being said, we will assist in finding the perfect match of the dress and accessories for you. Doesn't it sounds wonderful?
3. Stress-Free

It is always difficult and stressed out when it comes to selecting the right dress out of so many choices. Which one are you going to choose when everything looks so perfect for you? And here comes the duty of bridal stylist to give their professional and honest opinion based on your venue, themes, colour palettes, temperature, your body shapes, etc.

With the assist of a bridal stylist, we will make sure that you will have a wonderful moment when it comes to dresses and suits shopping. Don't you agree that you will not be able to make a right decision when you are stressed out?
4. Solution for Unexpected Incident
Imagine what would you do if an unexpected incident such as crumpled dress without iron around when you dress up, a broken zip, a lost button, torn dress during your wedding or before you march in? We got your back! A bridal stylist will takes care of any fashion emergencies and equipped to handle any fashion-related mishap. Wouldn't it be nice to pass the responsibility of the wedding dress over to someone else so that everyone can relax and truly enjoy themselves in the event?
5. Decision Making

We often heard about brides being indecisive due to the opinions they received were way too comprehensive. When they like something themselves but friends and families doesn't seems like on the same page with the bride, they will tend to mess up their mind and decisions. We believe that the people you bring along when you try out dresses are very important because they will either messes up your mind or being very helpful when choosing the dress.

A bridal stylist will makes your life easier with our bridal service as we will set up appointments for you at the bridal boutiques that suits you best and accompany you on your search for your perfect dress. Not only these, we will also offer additional bridal services, such as assisting you in your search for bridesmaid dresses, the mother of the bride dress, and outfits for all of the events surrounding your special day (engagement party and bridal shower).